Short Term Business Financing
About Short Term Business Financing
Short term business financing is meant to alleviate time sensitive funding needs. Business owners seek short term financing to obtain the working capital that they need for day to day operations. The term "short term financing" is used because merchants repay the funds in about 3-18 months. They may need immediate funds to cover an emergency or take on new business opportunities. At times, cash flow becomes tight when running a business, so owners seek cash advances from alternative financing lenders. Short term financing is flexible and less restrictive than bank loans, making it easier for small business owners to focus on their company operations.
Advantages of Short Term Business Financing
Everyone knows the lengthy paperwork required to obtain a business loan. Luckily, we strive to have a fast turnaround time and get small business owners the funds they need within 24 hours. This is a speedy and flexible way for business owners to obtain the working capital they need. This sort of short term business financing does not typically require any collateral nor perfect credit scores and is easier to qualify for than traditional business loans. The paperwork needed is minimal and the application is easy and fast to ensure a smooth funding process.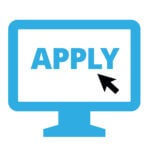 24 Hour Turnaround
Flexible use of Funds
Flexible Repayment Amounts
Easy Qualification Requirements
Flexible with Most Credit Scores
Minimal Paperwork
How to Get Short Term Business Financing
To get started with easy short term business financing, the first step is to contact a funding specialist by telephone or to fill out our online application. The next steps would be to submit all required documentation, such as financial statements and business documents. Financing options range from $5,000 to $1,000,000 and are available to many different industries. Funders take into consideration time in business and monthly revenues to know how much working capital you may qualify for.
Short Term Business Financing Requirements
6 Months in Business
Must Have Business Bank Account
Minimum $5,000 Monthly Revenue
Short Term Business Financing Uses
One of the best advantages of short term business financing is the management of the capital. Lenders do not control how the company invests the funds. Some common uses for short term financing include:
Buying Inventory
Equipment Purchasing
Launching Marketing Campaigns
Renovations
Expanding Locations
Make Payroll
Hiring Staff
Debt Consolidation
Preparation for Busy Season
Seasonal Advertising